In Florida, it is required that you opt in to the Inclusive Access program, to receive the discounted materials, charged to your student account. Before you get started, be sure your popup blocker is turned off and that your cookies are enabled.
Student Tutorial Video
Select the link below to see a demo video. This video shows the experience in Canvas, but your LMS will have the same experience.
Log in to your LMS and select the correct course.
There will be a link for "Course Materials" in the left-hand navigation of your course.

(Note: your school may have named the link something else such as "Materials," "First Day," "Flash Books," or another name for the program on your campus.)
See below, we have outlined what the process looks like in Canvas, Blackboard, and Moodle.
Select the Course Materials link in the left-hand navigation of the course. If prompted, select your campus.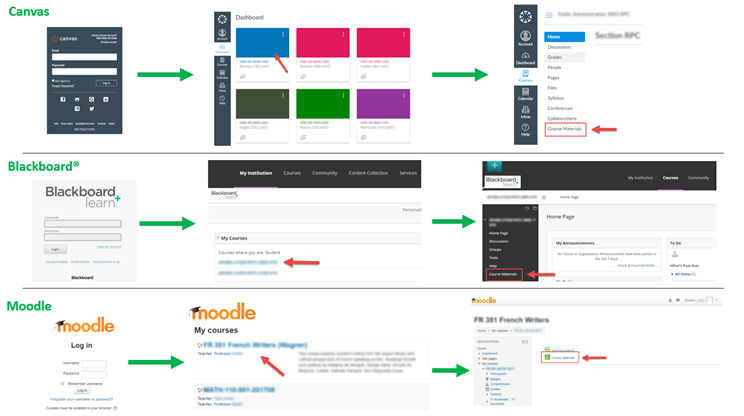 You will be redirected.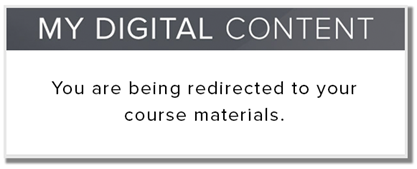 On this page, you will be required to Opt-In or Out of the program. We recommend that you Opt-In to receive the discounted pricing, charged to your student account. You will see the Opt-In price, and the Opt-Out price if you select to Opt-Out. If you Opt-Out, you will be required to purchase the material on your own. You can Opt-In up until the Deadline shown.
Select Opt-In and then hit Confirm.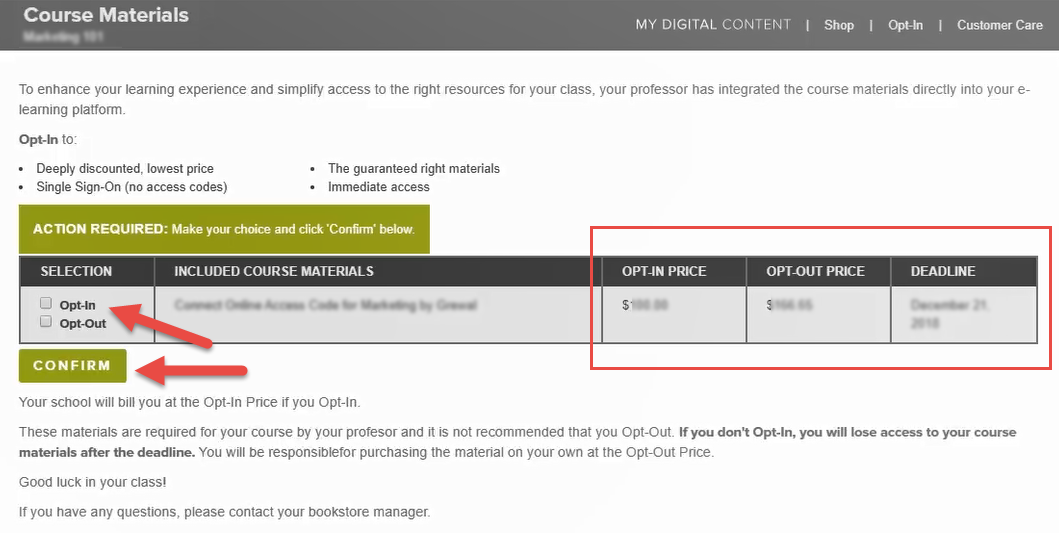 You will see a confirmation that you are now Opted-In. No further action is required on this page. You can go directly to the publisher courseware material embedded in your course. If you need assistance on where or how to access this material, contact your professor.