Select "Tools" by clicking the gear icon ion the right hand corner of the browser.

Select Internet Options.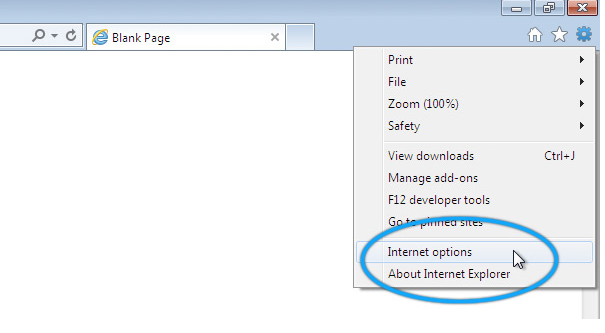 Select the Privacy Tab. Then adjust your cookie setting using the sliding bar. The default setting of Medium is recommended. You can use the slider or simply click the Default button. Be sure to select OK to save changes.